探索发现 · 学术讲座
STAR论坛 | What can nano do for you?

STAR论坛 | What can nano do for you?

— 转化医学STAR论坛

讲座时间:2023-09-03 15:30-16:30

讲座地点: 闵行转化医学大楼 C100报告厅

主讲人:Taeghwan Hyeon院士 首尔国立大学

主办单位:转化医学研究院

联系人:汪老师 (ruizhi.wang@sjtu.edu.cn)

邀请人:樊春海 中国科学院院士

主讲人简介: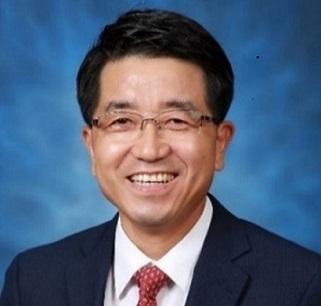 Taeghwan Hyeon is a SNU University Professor at Seoul National University and Director of Center for Nanoparticle Research of Institute for Basic Science. He is recognized for his outstanding contributions in scalable synthesis of uniform nanoparticles, and pioneering research in desisgned synthesis of inorganic nanomaterials for biomedical and energy applications (>100,000 citations & h-index >160). He was listed in Top 100 Chemists by UNESCO&IUPAC and Highly Cited Researcher from 2014 to 2022, and chosen as 2020 Citation Laureate in Chemistry. He received four major Korean science and technology awards including 2022 Grand Prize of National Academy of Engineering, 2016 Presidential Korea's Best Scientist Award, 2012 Samsung Hoam Prize, and 2008 POSCO-T.J. Park Award. He also received 2016 IUVSTA Prize for Technology at International Vacuum Congress, and delivered Kavli Foundation Frontiers of Materials Research Lecture during 2023 Spring MRS. From 2010 to 2020, he served as Editor of J. Am. Chem. Soc. He is an advisory board member of ACS Central Science, Advanced Materials, Nano Today, and Small.
讲座内容简介:
Recently, we have focused on the architecture engineering of inorganic nanomaterials for electrocatalysis and photocatalysis. We present a synthesis of highly durable and active fuel cell electrocatalysts for oxygen reduction reaction in PEMFC (J. Am. Chem. Soc. 2020, 142, 14190). We report highly active and stable Co-N4(O) moieties incorporated in nitrogen-doped graphene for electrochemical H2O2 production (Nature Mater. 2020, 19, 436; Nature Catal. 2023, 6, 234). We synthesized various multimetallic heterostructured oxide nanomaterials for energy devices and catalysis (Nature 2020, 359, 577). We report highly active single-atom Cu/TiO2 photocatalysts for hydrogen generation and CO2 photoreduction (Nature Mater. 2019, 18, 620). We presented a floatable photocatalytic platform constructed from elastomer-hydrogel nanocomposites, demonstrating its superiority over conventional systems in solar hydrogen production (Nature Nanotech. 2023, 18, 754).
We demonstrated that ceria-based nanoparticles can work as therapeutic antioxidants to treat various intractable diseases (Nature Nanotech. 2023). We fabricated epicardial mesh made of electrically conductive and elastic Ag/Au nanowire-rubber composite to treat heart failure (Nature Nanotech. 2018, 13, 1048). We fabricated highly conductive and elastic nanomembranes for skin electronics (Science 2021, 373, 1022). We reported a novel device design and fabrication method using metal-based etch-stop layers and laser-assisted patterning for 3D foldable quantum dot light-emitting diodes (Nature Electronics 2021, 4, 671).
报名链接:https://wj.sjtu.edu.cn/q/zW9ZWRG5